What could Laura do better?
Every part of the experience should be a good one, so what could Laura do to make yours better?
Please leave a message for Laura below.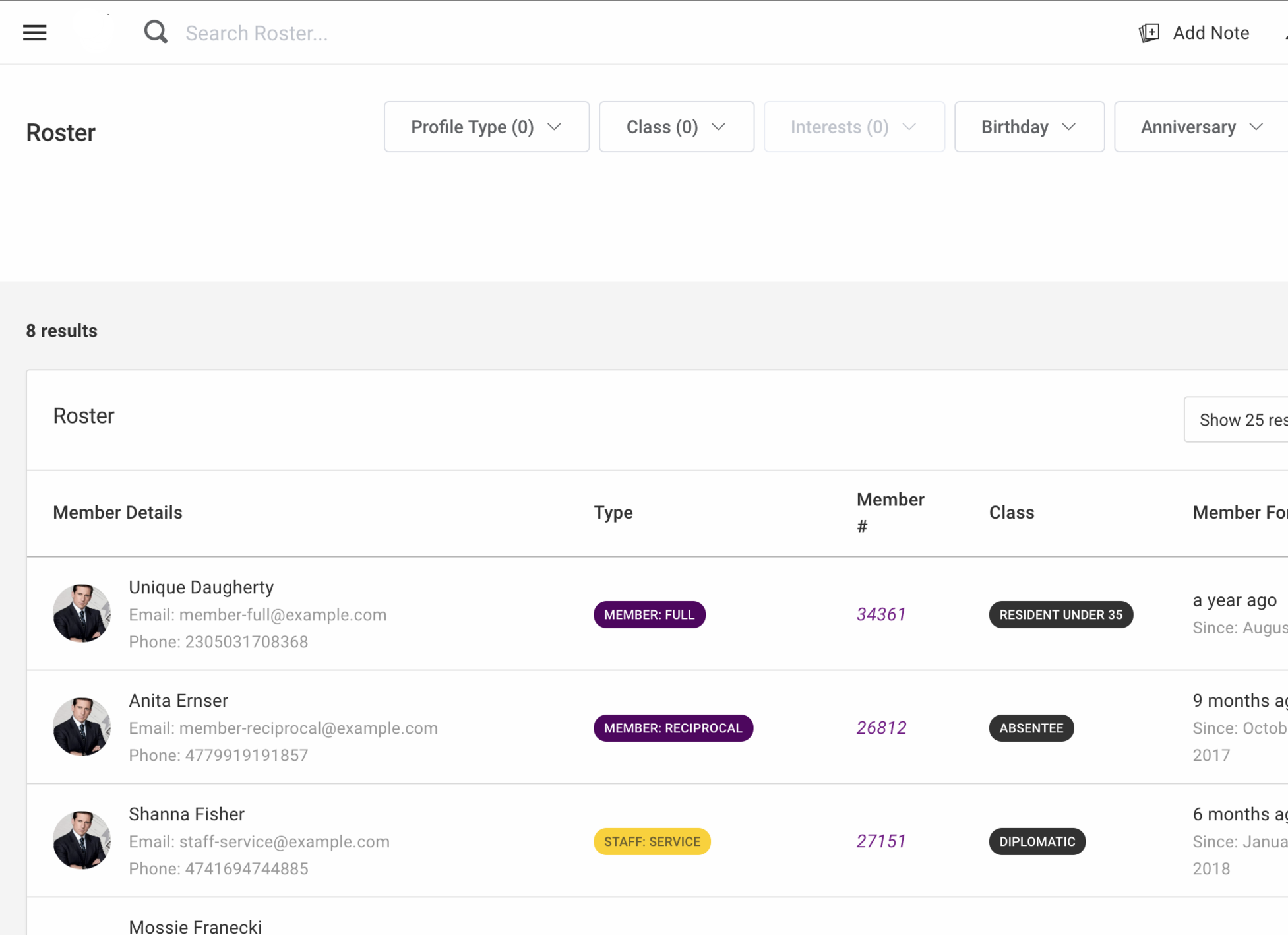 Keep Track of Your Members
Find every profile, know who is who, what birthdays are this month, when their anniversary is.
Use the Roster in Project Laura to record members, reciprocal members, guests, and staff so you have a complete picture of your entire membership.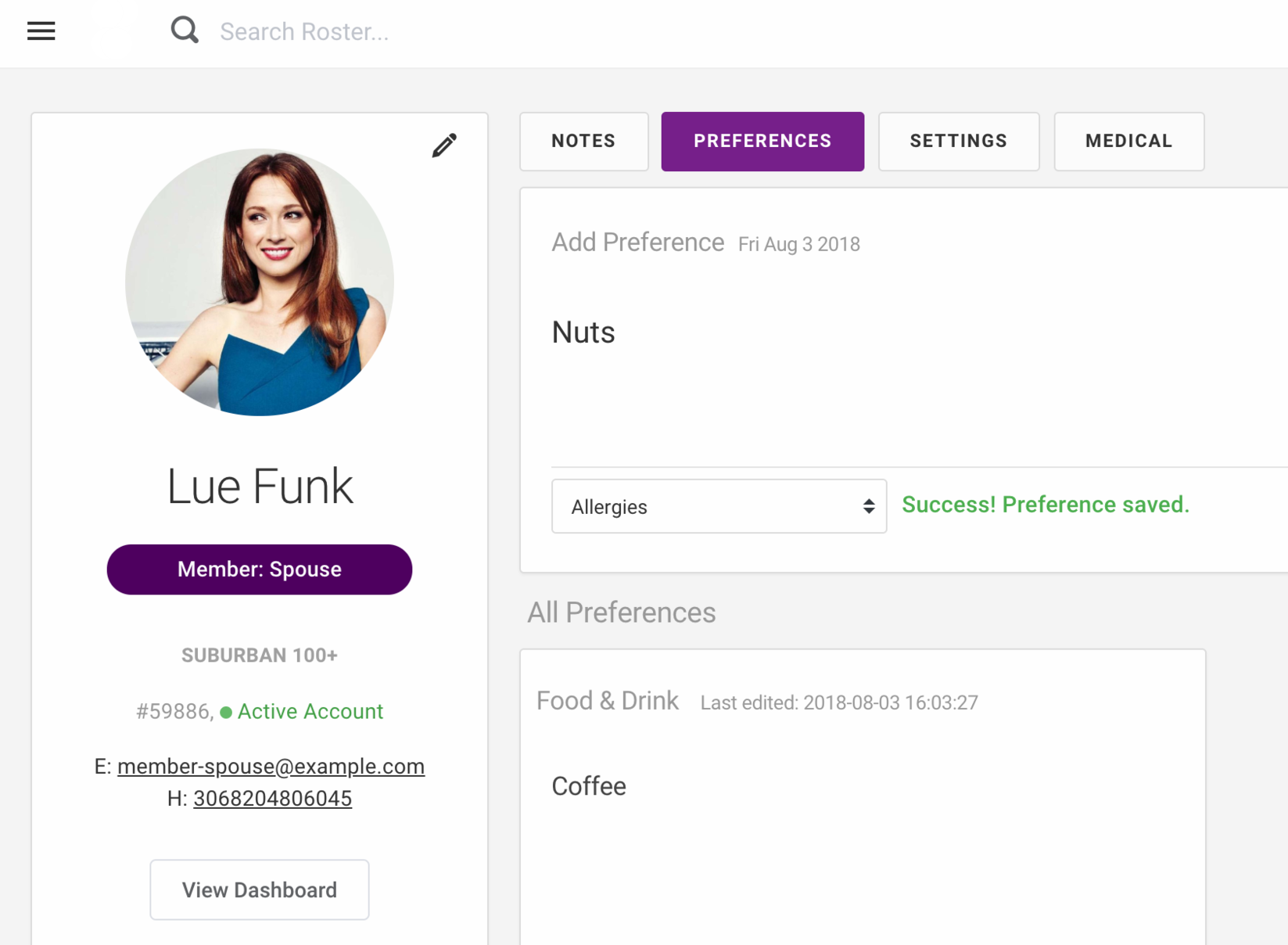 Make sure you know who has that nut allergy, who likes their coffee hot, and when not to talk about politics.
Get the word out about that tasting next week, book club's new book or the last few tickets to that concert.
Events can be created, shared to a calendar via RSS, and put right on member dashboard so that they never miss an event.
Let the Applications Roll In
Track potential members, applicants and their progress throughout your nomination process.
Prospective members can apply online through a public application form, and you can approve, validate, circulate and confirm nominees all without having to copy, print, and re-copy anything. Membership number included.
See what your members are buying, where and when, whenever you want however you want.
Laura's real time interface can show you transactions as they're entered by your team, and as they come in from 3rd party tools.
Coming Soon: Point-of-Sale Integration
Connect your favourite POS to Laura to send transactions directly from your POS to your member profiles.
Coming Soon: Accounting Integration
Balance everything. Track down transactions in the accounting package that you want to use, that one that lets you keep tabs on exactly what is going where.
Coming Soon: Payment Integration
Collect dues, send statements, update card details. Automate billing, make it seamless and painless.
Coming Soon: Email Marketing
Get the word out, message your members, segment your membership and keep them informed.
What else could laura do?